Harvard Alumni Allyship Series: International Holocaust Remembrance Day; A conversation between Rabbi Jonah Steinberg and author Sarah Silberstein Swartz
Thursday, January 26, 2023
12:00pm - 1:00pm | Virtual
International Holocaust Remembrance Day marks the liberation of the Auschwitz-Birkenau concentration camp and commemorates the six million Jews and many others who perished during the Holocaust.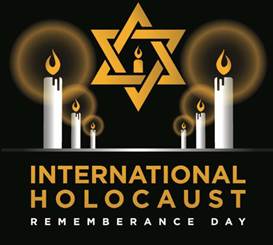 For our next instalment of the Allyship series the Harvard Clubs of Boston, Ireland and Israel are proud to present a conversation between Rabbi Jonah Steinberg, Harvard Hillel and author Sarah Silberstein Swartz.

Our generations will be the last to have known living Holocaust survivors, and our theme is the conveying of individual stories and memories to future generations, amid commemoration of the loss of millions.

Pre-Registration is required for this event. You will receive a zoom link the day before the event. Please follow this link to register.

For more information about Harvard Hillel
For more information about Rabbi Jonah C. Steinberg, Ph.D.
For more information about Sarah Silberstein Swartz

Sarah Silberstein Swartz, a book editor and writer, has helped produce numerous prize-winning volumes on Jewish and Jewish women's topics. She is the author of Bar Mitzvah, co-editor and a translator of Found Treasures: Stories by Yiddish Women Writers, as well as co-editor of and contributor to From Memory to Transformation: Jewish Women's Voices. She also served as editor-in-chief of Jewish Women in America: An Historical Encyclopedia. Sarah's most recent book, released this past October, Heroines, Rescuers, Rabbis, Spies: Unsung Women of the Holocaust is especially for young readers, and as such particularly relevant to our theme of passing memory from generation to generation, beyond the living memories of Holocaust survivors.

"These personal stories are illuminating and powerful, offering ways for readers to connect with and understand the past. Swartz writes from a feminist perspective, questioning why these heroic figures went unsung and frequently even unmentioned while male heroes received praise and recognition... Phenomenally done and more necessary than ever." ― Starred Review, Kirkus

"In this stunning book, author Sarah Silberstein Swartz, the daughter of Jewish-Polish Holocaust survivors, paints a picture of nine extraordinary women who stood up for themselves and others to save lives during the Holocaust." ― Teach Magazine