November 29 7:00p.m. ET
Artscape Daniels Launchpad 130 Queens Quay East, 4th Floor, East Tower, Toronto
SPECIAL HARVARD CLUB OF TORONTO OFFER ---FREE REGISTRATION!!
The Walrus Talks Advancing Work will bring together leaders to share insights and discuss opportunities for supporting workers and strengthening communities - followed by a networking reception.
Now is the time to share challenges and solutions across sectors, demographics, and regions so that we can collaboratively reimagine existing expectations and systems of work. Join The Walrus in person in Toronto (or via livestream) for this vibrant discussion on rethinking work with these speakers: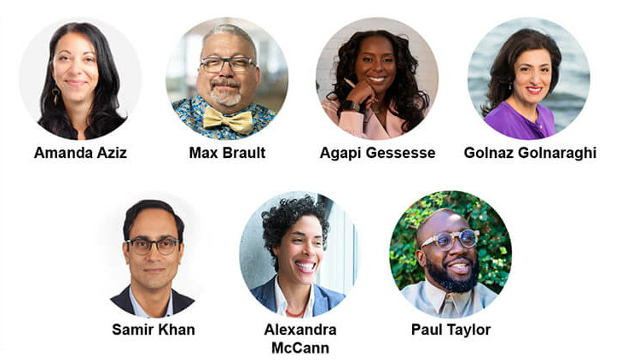 Featuring seven-minute talks from:
Amanda Aziz, Immigration and Refugee Lawyer, Migrant Workers Centre BC
Max Brault, Vice President, People & Change, BDO Canada LLP
Agapi Gessesse, Executive Director, CEE Centre For Young Black Professionals
Golnaz Golnaraghi, Founder, Accelerate her Future
Samir Khan, Senior Research and Evaluation Associate, Future Skills Centre
Alexandra McCann, Executive Director, ONSIDE
Paul Taylor, Executive Director, FoodShare Toronto