ITK President Natan Obed:
Combatting Inuit Food Insecurity and BolsterING Self-Determination
By Nancy J. Coombs, Founder, HCT Indigenous Issues Series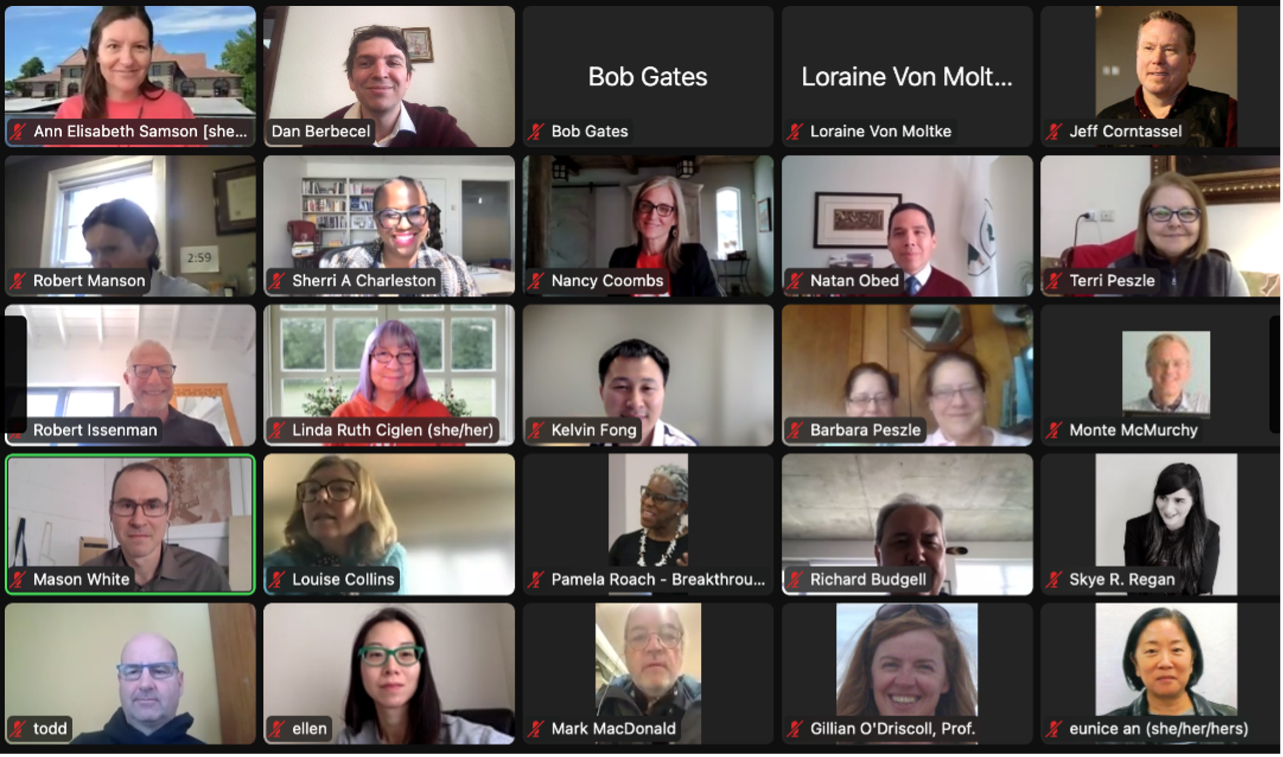 Improving Food Security is the Indigenous Issues Series' third installment held March 10, 2022. President Obed's remarks to a global virtual audience of Harvard alumni and guests were personal and passionate, asking attendees to help combat hunger in his communities. Inuit experience the highest rate of food insecurity of any Indigenous people living in a developed country.

Dr. Sherri Ann Charleston – Harvard's first Chief Diversity and Inclusion Officer – opened the event. She acknowledged "the traditional and ancestral land of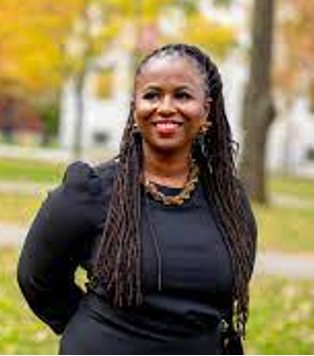 the Massachusett," noting the "kinship connection between Indigenous people and their lands." She went on to say that "as a historian, I see the acknowledgement of history as healing. Our university honours the historic Harvard Charter of 1650 which committed our institution to 'the education of English and Indian youth'…Harvard is dedicated to building vibrant partnerships with Native American communities and promoting innovative scholarship."

Dr. Charleston highlighted Harvard's "renewed and resurgent commitment to relational ties with tribal communities," citing outreach, dialogue, consultation, and inclusion as next steps. She challenged Harvard's global community to a "collective rethinking" of "how can I make things right, or at least better, in this place?" The work is ongoing, she said: the Indigenous Issues Series – with frank discussions and an action-based approach – helps fulfill Harvard's charter commitment and the United Nations Declaration on the Rights of Indigenous Peoples (UNDRIP), Dr. Charleston stated. She called President Obed "a transformative leader who will allow us to learn how to work together towards lasting change."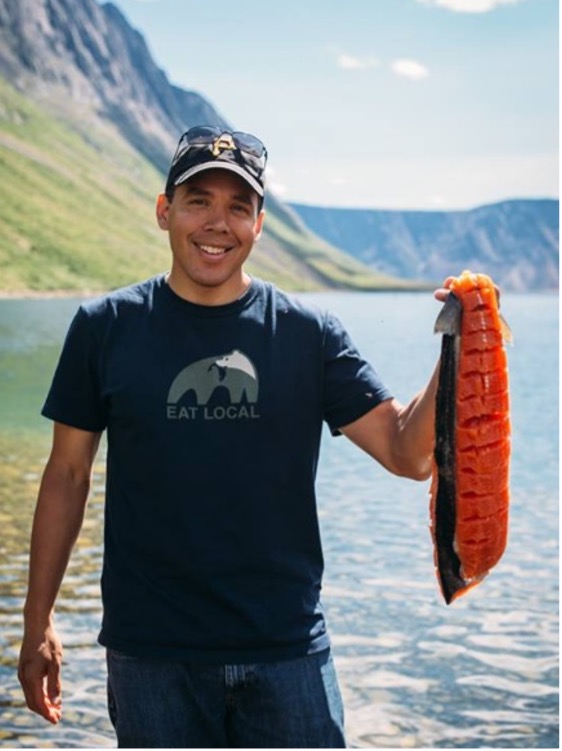 A 2001 graduate of Tufts University, President Obed grew up in Nain, the northernmost community of Nunatsiavut. In 2015 he was elected ITK President, leading the four regions of Inuit Nunangat with a population of 65,000 Inuit, a landmass that is 35% of Canada, and 50% of its coastline.

President Obed started out on a personal note: with no other Indigenous students at Tufts, he was welcomed into the Native American community at Harvard, though its members' histories were quite different than his own Canadian one. He attended Harvard Indigenous events while an undergraduate and – as a hockey player – practiced on Harvard's ice since Tufts had no rink. He values the Boston area and the friends he made there, he said, grateful for the opportunity to "talk to this academic community that gave me so much."

He delighted attendees by holding up Arctic char. "It is incredibly tasty." President Obed described the steps in scoring and drying the char, until it becomes jerky which can be eaten or stored for winter. The "impermanence of food" introduced a broader discussion on food sovereignty. His communities have learned over centuries of innovation how to preserve without refrigeration and to care for the environment, while harvesting and sharing their country food. Today many factors are at risk: the underpinnings of communities are tied to social interactions and self-determination. For the Inuit, the highest value is placed not on heaping praise but by sharing food. He lives in Ottawa, so people send him food, from narwhal to caribou meat, as a sign of gratitude and friendship. The way they distribute food is hierarchical, he said, with better parts going to elders and to those most respected, as well as visitors. Food, for Inuit communities, has strong associations with climate, society, and the economy.

President Obed stressed that "we are Canadians": while maintaining their unity, they "desire to work with Canada" though at times "our rights were not considered … when it came to land and sovereignty over their space." While Nunavut is the most known, and central, region, it is one of four making up their territory. He is President-CEO rather than an elected leader of a political party. He noted that "we struggle to be taken seriously as a nation state" and stressed the importance of "self-determination in our homeland."

Inuit inequities leading to food insecurity include overcrowding, lower levels of education, decreased life expectancy, and lower median income. The drivers of food insecurity are "symptoms of broader social and economic disparities," he said. Inuit are faced with poverty, a higher cost of living, effects of climate change and contaminants, and diminished Inuit self-determination. According to Statistics Canada, 76.3% in Inuit Nunangat are food insecure compared to 33.1% of Canadians outside of their territories.

Inuit food insecurity is "a stark reality that he is working hardest to intervene in," he said. "Country food [instead of store bought] which is nutrient dense and culturally appropriate is so important to our food continuum," he said. The rediscovery and transmission of harvesting skillsets is essential. Unfortunately, store bought food, sourced from the south, represents 80-93% of calories consumed. Putting the focus back on harvesting, preparation and sharing "is essential to our well-being." He noted that 85% of Inuit 15 years and older hunt, fish, or trap.

The Inuit Nunangat Food Security Strategy - 2021, is a road map to improving food security and strengthening Inuit autonomy through innovative actions and investments. President Obed's talk contributed to building "a national understanding of the prevalence and drivers of Inuit insecurity." For these Inuit-driven policy solutions, measurable actions are coordinated to improve and monitor progress towards achieving Inuit food sovereignty. The strategy seeks to: (1) mobilize Inuit food security and evaluation (2) reshape Inuit Nunangat food systems to reflect Inuit food priorities (3) create sustained Inuit engagement on legislative and policy solutions (4) address drivers of food insecurity through programs, services, and initiatives.

Related priorities include investing in the food transportation network. Specific ways to combat Inuit food insecurity include strengthening self-determination, addressing root causes of poverty to increase economic self-reliance, supporting lowest-income families, investing in infrastructure and Northern air sector, and increasing knowledge.

A lively question-and-answer period followed, moderated by Professor Dan Berbecel. Topics included the danger of climate change to food sourcing, impact of the US and EU seal product ban, and even how President Obed ended up at Tufts, which he described as a "lucky coincidence". His professional hockey career was derailed by an injury: a friend introduced him to the hockey coach at Tufts where he combined academics and hockey.

The Harvard Club of Toronto presented a small donation in President Oben's name to the Qajuqturvik Community Food Centre in Iqaluit which promotes locally sourced country food, alleviates hunger, and facilitates training in harvesting skills. Attendees were encouraged to support President Obed by spreading the word about these steps to improve Inuit food sovereignty.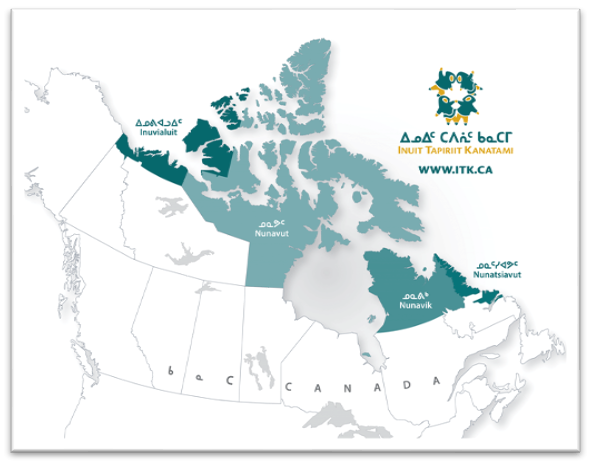 To learn more, here are some useful links: