WHEN: Friday, October 22, 12:00 PM - 1:00 PM EDT
Harvard Club of Toronto presents the first Indigenous Issues Series' event : Health discrepancies in Indigenous populations

Dr Anna Banerji has spent almost 30 years working with Indigenous populations. She has travelled to numerous Indigenous communities across Canada in various capacities and has been to the Arctic over 50 times. Her studies on Respiratory Syncytial Virus (RSV) in Inuit babies have demonstrated that they have the highest rates of admission in the world with RSV lung infection bronchiolitis. In 2001, palivizumab, an antibody, became licensed in Canada for the prevention of RSV. Dr. Banerji's studies have shown that the cost of giving palivizumab to term Inuit infants is cheaper than the cost of admission, and would prevent admission and excess suffering, however this has not been implemented yet.

In 2004, she adopted her Inuit son Nathan. When his mental health was deteriorating, there was a failure to recognize his intergenerational trauma.

Dr. Banerji describes her experience with RSV in Inuit babies, her experience with her son, and other observations as examples of a larger problem: lack of understanding of the impact of colonization on the physical and mental health of Indigenous peoples. She challenges us to do more for Indigenous populations.

Join us for this moving event featuring personal reflections from Dr. Anna Banerji. To take action, considering signing this petition to protect Inuit babies from RSV. For some reading on Dr. Banerji's work:
In addition, we will have a special guest: Archbishop Mark MacDonald, who will speak about "Reconciliation" to open our series' inaugural event. He is National Indigenous Anglican Archbishop for the Anglican Church of Canada and World Council of Churches President for North America. Archbishop MacDonald appears in the film, Doctrine of Discovery: Stolen Lands, Strong Hearts.

This event is FREE for Harvard Club of Toronto members - Click here to register.

About Dr. Anna Banerji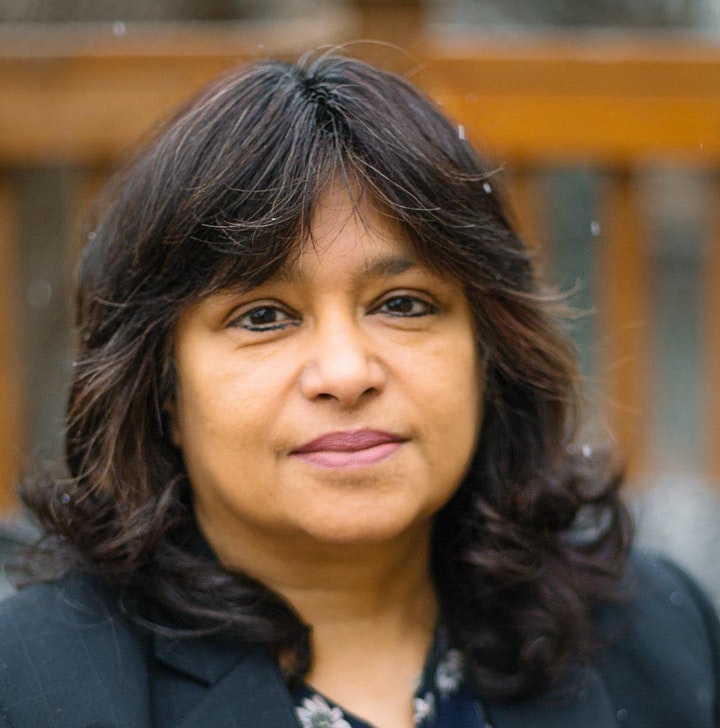 Anna Banerji O.Ont MD MPH FRCPC DTM&H is an associate professor in pediatrics at the Temerty Faculty of Medicine, and at the Dalla Lana School of Public Health and is a pediatric infectious and tropical disease specialist. She trained at U of T, Ottawa University and McGill University. She received an MPH in International Health from Harvard School of Public Health where she was selected as the promising graduate for HSPH. She uses a human rights framework for her work, research and education and is an advocate for both Indigenous and refugee populations.

In addition to her work with indigenous communities, Dr. Banerji has been working with refugees for most of her career including founding and co-chairing the North American Refugee Health Conference (NARHC) and serving as co-founder and president of the board for the North American Society of Refugee Healthcare Providers. In 2014 she created the COSTI Pediatric Clinic where she screens most of the government assisted refugee (GARS) children coming to Toronto.

Dr. Banerji has travelled extensively around the world including work in Haiti after the earthquake with the Canadian Red Cross. She has given hundreds of media interviews and invited lectures mostly advocating for health equity. She has won several awards including the Order of Ontario in 2012, and in 2019 she was the recipient of the Dr. Peter Henderson Bryce Award for her advocacy with Indigenous children.