The Harvard Alumni Entrepreneurs (HAE) invites Harvard Club of Toronto members to join them for their inagural Canadian event:
Canadian Entrepreneurs Networking Night
WHEN: Thursday, September 23, 7:00 PM - 8:00 PM EDT
This event is FREE for Harvard Club of Toronto members - Click here to register.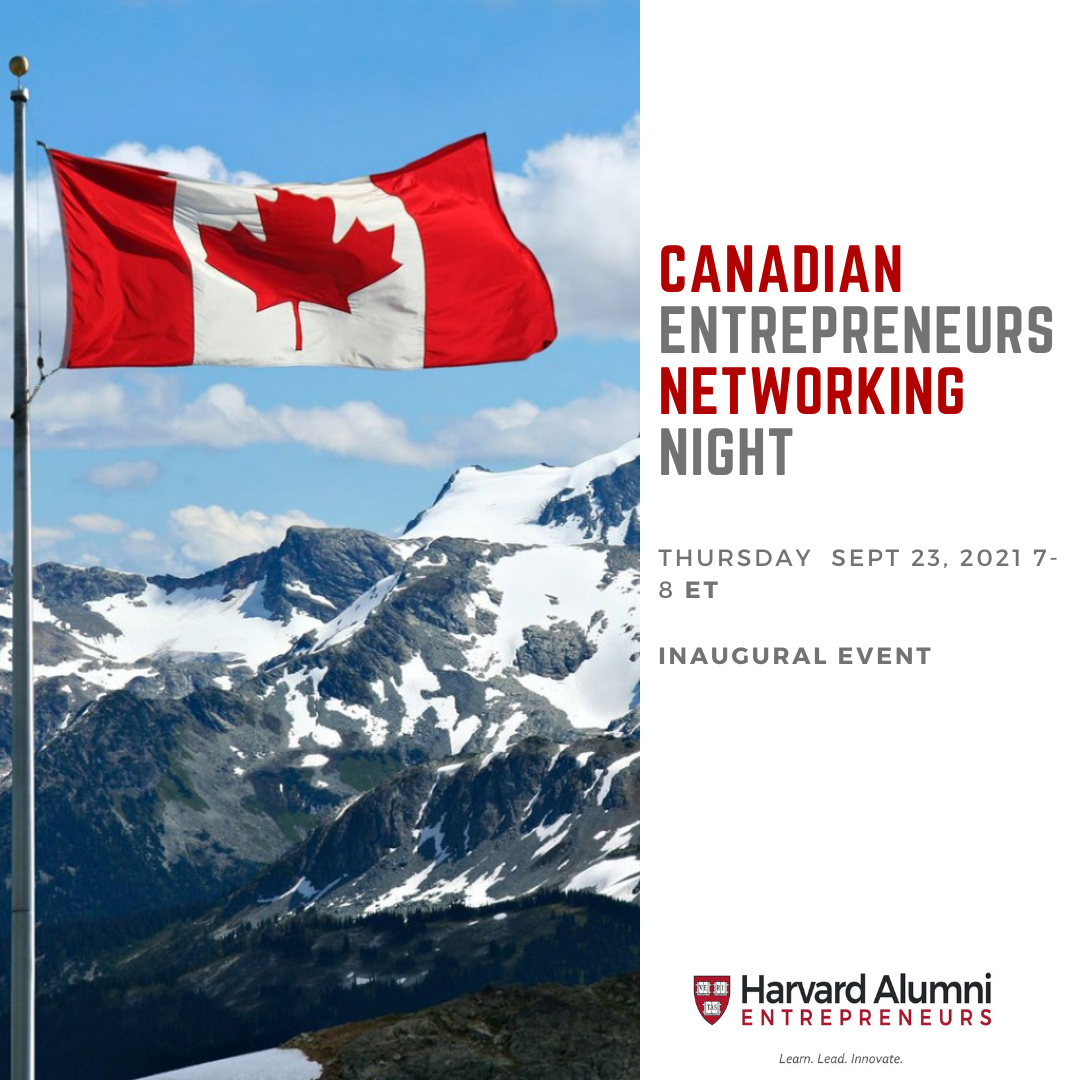 Join HAE Canada for their inaugural event, "Entrepreneurs Networking Night", an opportunity for our growing community to learn more about our chapter's plans for the year and each other!

Our Chairs will be introducing our mission and event lineup, followed by a networking session tailored to our attendees' interests. The event will include small discussion groups - focused on your interests - to give attendees the opportunity to meet each other and more.

A pre-event survey will be sent out to help identify topics of interest.

Our aspiration is that this event will enrich attendees' knowledge of their fields of interest through engaging conversations that create lasting connections.

This is a virtual event.