Harvard Alumni Allyship Series:
People with Disabilities
A Conversation with Brooke Ellison '00, MPP '04
Connect VIRTUALLY with the Harvard Community - Wednesday, June 2, 2021 12:00pm Toronto time

Hosted by the Harvard Club of Boston - REGISTER HERE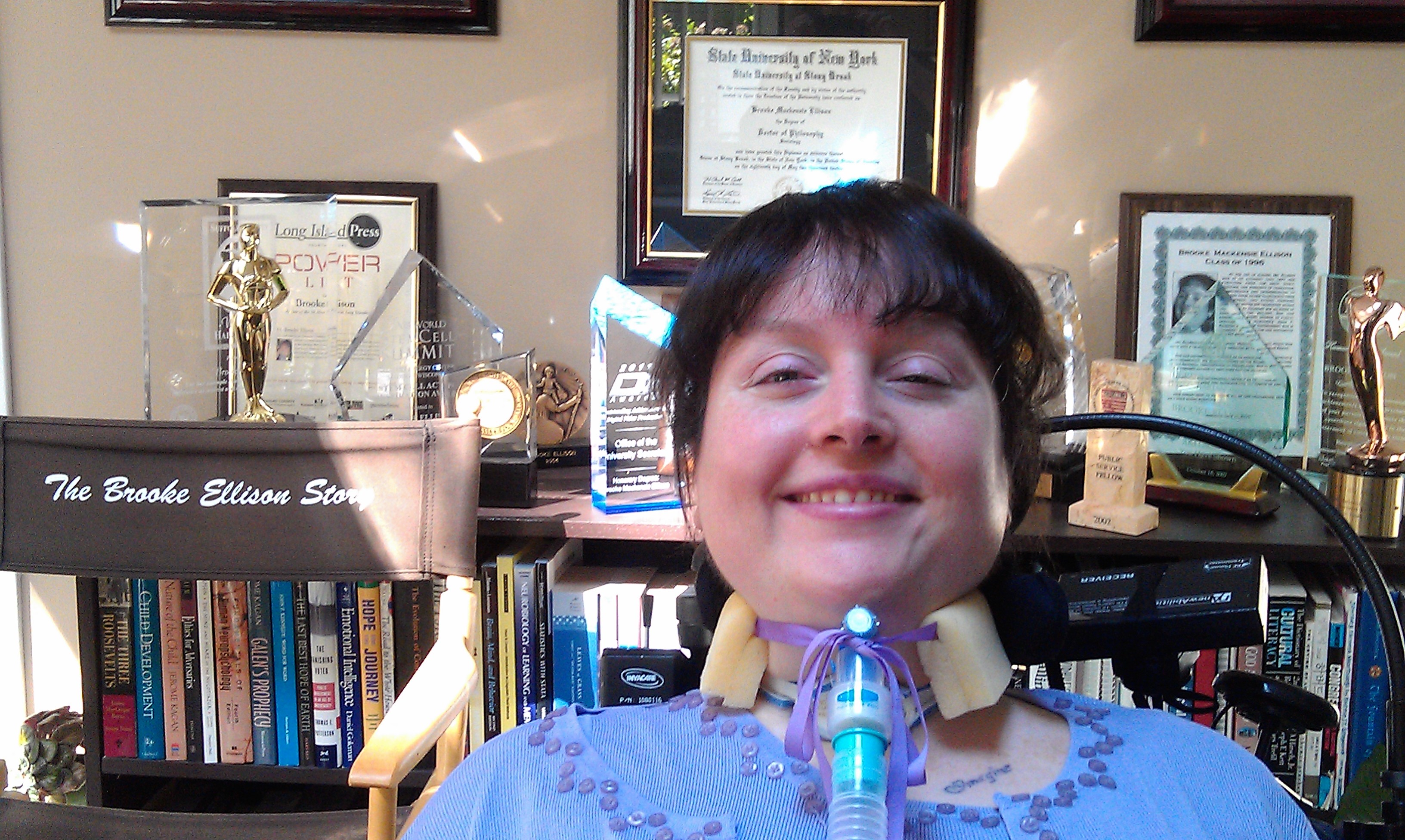 The Harvard Clubs of Boston and Ireland in partnership with Harvard Clubs and shared interest groups (SIGs) from around the globe are honored and delighted to bring the next installment of our Harvard Alumni Allyship Series.
Following our successful events focusing on Anti-Racism Allyship (October) and Allyship with the LGBTQIA+ community (November), Allyship with Indigenous Peoples (February), Allyship with Asian Americans (May) this month will be a conversation with Brooke Ellison on Allyship with People with Disabilities.
Brooke Ellison, PhD is an Associate Professor at Stony Brook University, and Director of Education and Ethics at the Stony Brook Stem Cell Facility. Dr. Ellison received her undergraduate degree in cognitive neuroscience from Harvard University in 2000, followed by her Master Degree in Public Policy from the Harvard Kennedy School in 2004. After running for New York State Senate in 2006, Dr. Ellison completed her PhD in Sociology from Stony Brook University in 2012. A policy and ethics expert in stem cell research for over 15 years, Brooke has been committed to changing the perception of life-saving science. From 2007-2014, Brooke served on the Empire State Stem Cell Board, which designed New York State's stem cell policy.
As a faculty member at Stony Brook University, Brooke cofounded the organization, VENTure Think Tank, to provide policy and technological solutions for ventilator users. Brooke also serves as the Associate Director of the Center for Community Engagement and Leadership Development, to empower underserved communities. As a result of her work in the stem cell field, in 2011, Dr. Ellison was granted an honorary degree from Rutgers University, and, in 2014, was chosen to be a World Economic Forum Young Global Leader, a position through which she works to elevate the importance of stem cell research as well as tackle challenges experienced by people with disabilities. In 2017, Brooke was chosen to serve on the Board of Directors of the New York Civil Liberties Union. In 2018, Brooke was chosen to be a Truman National Security Project Political Partner.
At age 11, Brooke was in an accident that left her paralyzed from her neck down and dependent on a ventilator. The experiences she has undergone since that time have served as the basis of the work in which she has been involved as well as the causes she has embraced. In 2002, Brooke published a memoir, Miracles Happen, which was made into a movie, The Brooke Ellison Story, directed by Christopher Reeve.
One complimentary pass per person. Valid on June 2, 2021 only. Registration will close approximately 3 hours prior to the event to allow for the login credentials to be shared. A Zoom link will be sent prior to the event. This invitation is non-transferable.
Find out more about the Harvard Alumni Allyship Series.
When:
12:00PM - 1:00PM Wed 2 Jun 2021, Eastern timezone

Virtual Event Instructions: