The Harvard Business School Club of Toronto invites Harvard community members to join them for a webinar
Blind Ambition: How to Go from Victim to Visionary
WHEN: Wednesday, October 7, 2020, 12:00 PM – 1:00 PM EDT (Access information will be sent in advance of the webinar to registered participants.)
This event is FREE for Harvard Club of Toronto members - Click here to register.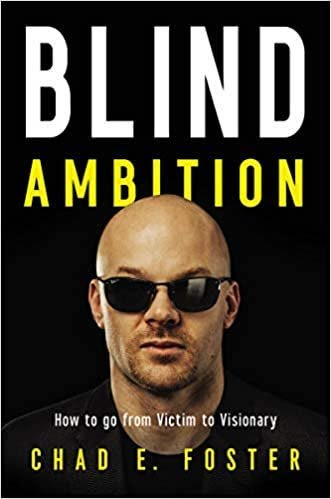 For anyone seeking to live life to its fullest potential, Blind Ambition is an eye-opening account of a tech industry star executive who overcame fear and hopelessness to turn his disadvantage of blindness into a powerful competitive strength.
While most people were preparing for the adventure of adult life, Chad E. Foster (PLDA21, 2016) was watching the world he grew up with fade to black. But that didn't stop him from becoming the first blind person to graduate from the Harvard Business School leadership program and climbing the corporate ladder as a successful Finance/Sales executive. With determination, ambition, and drive, Chad created what Oracle said would be impossible. He gave millions of people the ability to earn a living by becoming the first to create customer relationship software for the visually impaired.
"Blind Ambition" in ebook, audiobook & paperback
Boris Tsimerinov (PLDA16, 2017) of Semper8 will moderate the discussion with Chad E. Foster.