Please join the Harvard Club of Toronto for a brown bag lunch with Sarada Peri

for a talk called:
U.S. Politics: A personal journey to the White House and
Lessons Learned
WHEN: Thursday, March 12, 2020, 12:00 – 1:30 pm
WHERE: LOCATION CHANGED - This is now a VIRTUAL event.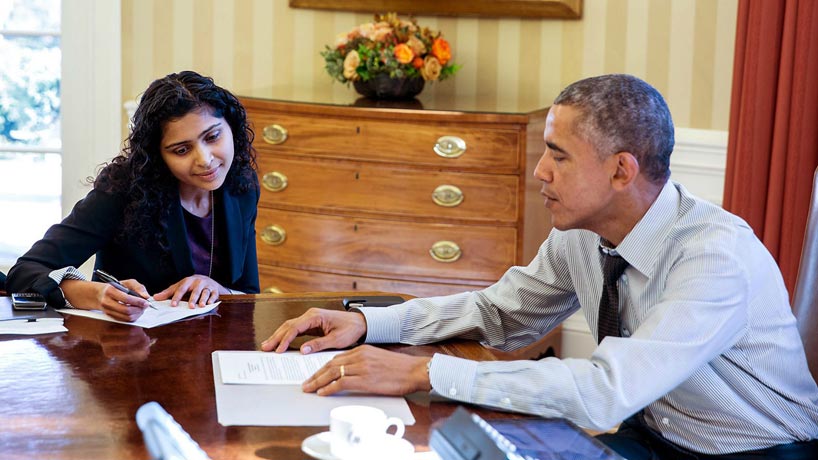 We will be hearing from Sarada Peri, a writer and founder of Peri Communications. Her writing has appeared in The Daily Beast, The Atlantic, and The Washington Post. She is a Visiting Global Fellow at the Ryerson Leadership Lab. Ms. Peri served as Special Assistant to President Barack Obama and his Senior Speechwriter. Previously, she was a Principal at West Wing Writers. She started her career as a high school English teacher in New Orleans through Teach for America.
Ms. Peri graduated from Tufts University and holds a Masters in Public Policy (MPP '07) from the Harvard Kennedy School.
This event will now be held virtually by Zoom link - please email for more information.