The Harvard Club of Toronto and the Harvard Alumni Association invite you to discuss
"Where Do We Go from Here:
Uncertain Futures in the US and Canada"
Timothy Patrick McCarthy, Harvard University and Penny Collenette
Thursday, May 12, 2022
7:00 - 8:00pm EST

A critical look at changing US-Canada politics, culture, policies, and trends on both sides of the border in an unprecedented time. Climate change, social polarization, enduring public health concerns – how we address these issues today will be pivotal in shaping our collective futures.
Join Harvard Clubs across Canada on Thursday May 12 at 7pm ET with Timothy Patrick McCarthy, lecturer and core faculty at Harvard's Graduate School of Education and John F. Kennedy School of Government, in conversation with Penny Collenette, lawyer, civic leader and former senior director of the Prime Minister's Office.

ABOUT OUR SPEAKERS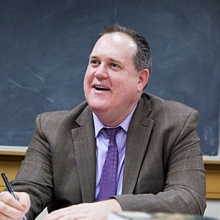 Timothy Patrick McCarthy is an award-winning scholar and educator, public servant, and social justice activist who has taught on Harvard's faculty since 2005. He holds a joint appointment in History and Literature, Graduate School of Education, and Kennedy School of Government, where he is Core Faculty at the Carr Center for Human Rights Policy. He is also Professor of American History in the Boston Clemente Course and co-recipient of the 2015 National Humanities Medal.
Twice named one of Harvard Crimson's "Professors of the Year," he is the recipient of many awards, including the 2019 Manuel C. Carballo Award for Excellence in Teaching, the Kennedy School's highest teaching honor.
The adopted only son and grandson of public school teachers and faculty workers, Dr. McCarthy graduated with honors in History and Literature from Harvard and earned his M.A., M.Phil., and Ph.D. in History from Columbia.
A noted historian of politics and social movements, he has published six books, including Reckoning with History
Unfinished Stories of American Freedom and Stonewall's Children: Living Queer History in an Age of Liberation, Loss, and Love. A frequent media commentator, his popular writings have appeared in Salon, Boston Globe, Huffington Post, The Daily Beast, Pangyrus, and the Nation, NPR, Al Jazeera, and BBC, as well as several documentary films, including A Reckoning in Boston and Building a Bridge.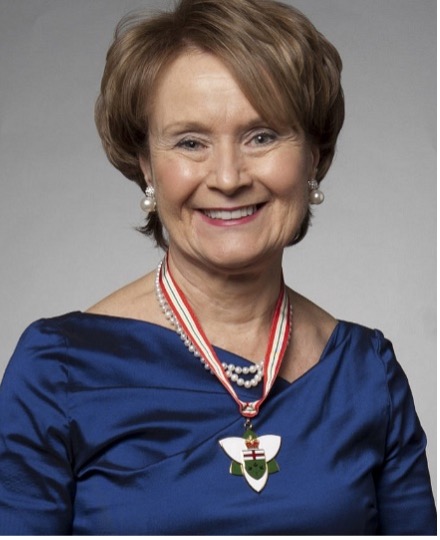 Penny Collenette, a lawyer with extensive business and political experience, is a well-known policy commentator, writing in both the Toronto Star and the Globe and Mail. Most recently, Penny was a founding member of the Prosperity Project is a registered charity founded to mitigate the impact of the COVID-19 pandemic on Canadian women who are being disproportionately affected.

At the University of Ottawa, she was Executive in Residence at the Telfer Management School and Adjunct Professor at the Faculty of Law. From 2002-2004, Penny was a Senior Fellow at the Center of Business and Government, Kennedy School of Government, Harvard University. In the corporate world, Penny served at Holt, Renfrew & Co. Limited, the Toronto Board of Trade, Alliance Atlantis Communications, Inc. and as Vice President George Weston Limited. A long-time political organizer for the Liberal Party of Canada, it was as Director of Appointments in the Prime Minister's office, that she ensured that 39% of these appointments were women. In 2008, Penny was a federal candidate in the riding of Ottawa Centre.

Penny earned a B.A. in Law and Political Science from Carleton University, and entered law school at the age of 37, graduating from the University of Ottawa. She received the Order of Ontario in December 2018.

Penny is married to the Honourable David Collenette: their son, Christopher is married to Dr. Rachel O'Farrell and the couple have two children, Charley and Cate.